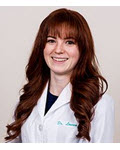 Outstanding Family Dentistry with Pacifico Dental Care.
Plus Quality Care For ...
Orthodontics
Sedation Dentistry
Invisalign

Pacifico Dental Care serves the Bangor, Wind Gap, Mt Bethel, Pen Argyl, Washington Township and Northampton County areas.
Family Dentistry Service Areas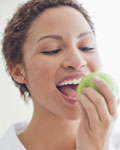 Bangor
Bangor - Dentist: Family dentist and trusted family dentistry with Pacifico Dental Care. Contact Dr. Lauren Pacifico to learn about your options.
Wind Gap
Dentist - Wind Gap: Call us today at (855) 891-4450.  The team at Pacifico Dental Care is highly trained in providing for your dental care needs.
Mt Bethel
Dentistry - Mt Bethel: As a family dentist Dr. Pacifico is dedicated to providing quality family dental care.  Many patients can now have the beautiful smile they have always wanted.
Pen Argyl
Dentist - Pen Argyl: If you've been putting off dental care for years, now is the time to contact Pacifico Dental Care.  Call our friendly team at (855) 891-4450 to schedule a consultation.
Washington Township
Dentistry - Washington Township: Dr. Pacifico and her staff are committed to helping you understand your family dentistry options.
---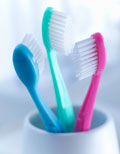 Northampton County
Northampton County - Dentist: Your family's dental care needs can now be met with exciting new dental protocols.
More About Family Dentistry
Dentist - Bangor: If you are searching for a family dentist in the Northampton County area, look no further!  Call Pacifico Dental Care at (855) 891-4450 for the professional, affordable dental care you deserve.
Meet the Dentist
Dr. Lauren Pacifico and her friendly team are committed to helping your receive the personalized family dentistry care you need. At Pacifico Dental Care our staff is trained in the latest techniques.
Dental Care Bangor Pennsylvania – Respected family dentist offers affordable family dentistry including regular dental checkups for optimal dental health.
Financial Arrangements
Dental Insurance Bangor PA - Most Carriers Accepted. Dental Insurance Bangor Pennsylvania - Call Pacifico Dental Care at (855) 891-4450 - We can help you with your dental insurance needs.
Bangor
Bangor - Dentist: Our patients tell us that they are very pleased with their dental care from Dr. Lauren Pacifico. Personalized service is our highest priority at Pacifico Dental Care.
---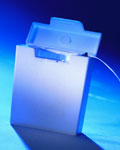 Map and Hours
If you need to find a dentist contact us at (855) 891-4450 for a map, office hours and directions. We're looking forward to helping your learn about your options for affordable family dentistry.
What We Offer
Family dentistry in Bangor while you relax with trusted family dentist Dr. Lauren Pacifico. We offer convenient appointments that are designed to fit your busy lifestyle.
Other Services
Dental cleaning in Bangor is now available with a caring dental hygienist.  You deserve, gentle, thorough personalized dental hygiene care every time.
---
Other Highly-Qualified Internet Dental Alliance Practices Around the Country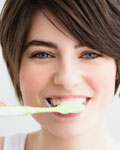 Azle, TX
For experienced Azle pediatric dentistry, call Dr. Aaron Blackwelder at (855) 891-4447. Pediatric Dentistry Azle - He is a dedicated pedodontist at Lake Country Dental who makes every child's healthy smile his number one priority.
Lowndes County, GA
Gentle Lowndes County Dentures - Call (844) 300-4119 today for an affordable dentures dentistry appointment at North Valdosta Dental Care. Lowndes County dentures dentist Dr. Brad Bynum helps patients with missing teeth regain their smiles.
Bayside, NY
Dr. Alan Gold is a trusted Bayside cosmetic dentist providing porcelain dental veneers, dental crowns and bridges, teeth whitening and restorative dentistry. Bayside Cosmetic Dentist - For skilled and affordable cosmetic dentistry, call Unique Dental Care today at (855) 452-7596 to schedule an appointment.
Queens, NY
Dr. Clifford Degel is a dedicated Queens dentures dentist who provides help for patients who need false teeth. Dentures Queens - To schedule a dentures dentistry exam, phone (844) 308-1264 the friendly team at Astoria Dental Group.
Scranton, PA
For help with false teeth, set up an appointment with Scranton dentures dentist Dr. Joseph Kelly, Jr. Dentures Scranton - His experienced dentures dentistry team at Kelly Dental Care are ready at (844) 302-6659.
Cedarburg, WI
Dr. Barrett Straub is a dedicated Cedarburg dentures dentist who provides help for patients who need false teeth. Dentures Cedarburg - To schedule a dentures dentistry exam, phone (844) 305-8949 the friendly team at Barrett D. Straub, D.D.S, SC.
Ladera Ranch, CA
Ladera Ranch tooth whitening dentistry at Absolute Smile, Inc. offers our patients whiter teeth for that special occasion. Tooth Whitening Ladera Ranch - Phone tooth whitening dentist Dr. Robert Kluss at (855) 232-3815 to set up an appointment today.
San Diego, CA
San Diego Sleep Apnea Centers provides experienced San Diego implant dentistry for patients with missing teeth. San Diego Tooth Implant - Set up a consultation today with implant dentist Dr. Gary Sigafoos by calling (855) 563-7048.
Lake Ozark, MO
For false teeth and denture repair, call Lake Ozark dentures dentist Dr. Jane Jones. Lake Ozark Dentures - She provides friendly oral health care at Lake Side Dental. Call (712) 523-3335 for a dentures dentistry appointment.
Hudson, OH
Make an affordable and convenient dental work appointment with Hudson dentist Dr. Joseph G Marcius by calling (855) 214-2096. Dentist Hudson - Receive skilled dentistry at Chapel Hill Dental Care to maintain healthy a healthy smile.