Schedule Your New Patient Appointment Online

You can now schedule your new patient appointment online with our easy to use scheduler. Our online appointment times are synced directly with our office software so you can be sure the most up-to-date appointment times are being shown.
New Patients Click Here to Schedule An Appointment
Read What Our Patients Are Saying

Our satisfied patients are always our best advertising. Read what some of them have to say about the positive changes that great dentistry has made in their lives.
FASTBRACES®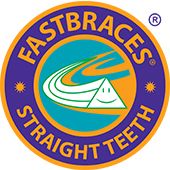 FASTBRACES® allows for faster movement of the teeth towards their final positions. Patients can now see results often with less sensitivity, in about a year, and in some cases, as little as 120 days.
Dental Implants

If you're hiding your smile because of a missing, damaged or diseased tooth, call us today at (855) 891-4450 to learn how a permanent, natural-looking dental implant can get you smiling again.
Affordable Dentures

Many people who need dentures worry about the cost. At Pacifico Dental Care our experienced team will be happy to explain all the options available to get you smiling again.
Invisalign Invisible Braces

Invisalign is the invisible way to straighten your teeth without braces. Treatment takes about the same length of time as traditional braces and is far more comfortable.
Follow Us on Facebook

Get connected to us on Facebook. Participate in the question of the day and as always it's a great way to keep track of what's happening at our practice.